Soundboard, Rim, and Plate Decals--
COLOR DECALS
Find the graphic which nearest matches your decal.
Then call and order by Credit Card or print the order
form at the Mail Order page, and mail in your order.
---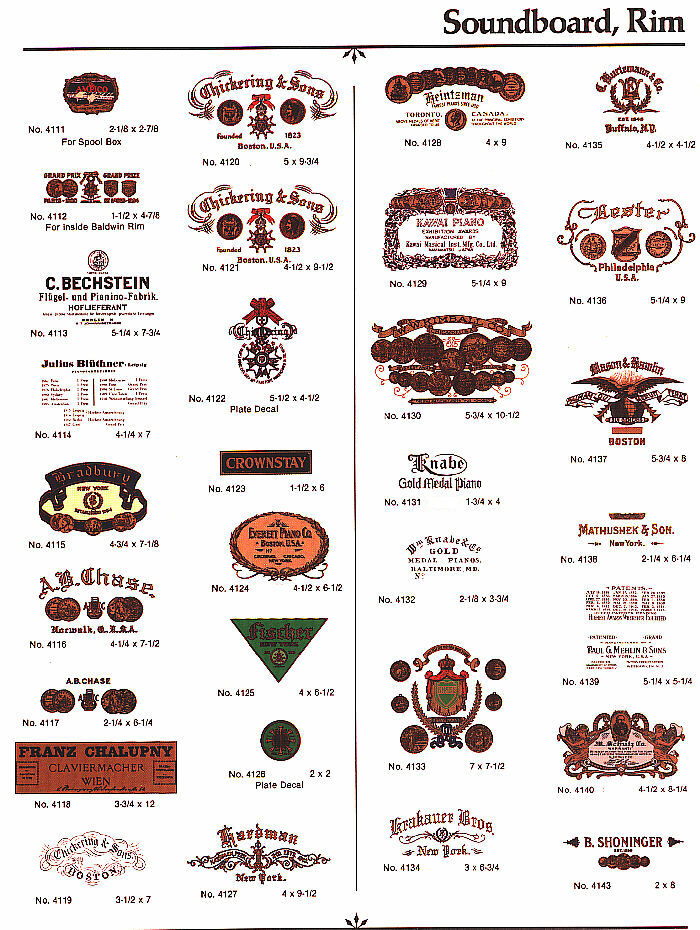 The Steinway company will not allow us to display their name in graphical format. For this reason
you will need to order a Steinway decal from your technician or from Steinway. We refuse to sell
a decal that the customer cannot view in advance.


ORDER BY PHONE WITH CREDIT CARD
Our (800) Number-- 1 (800) 338-8863
OR:
Go to Mail Order Form for printing:
Online help available