STORE HOURS
9 TO 6 CDT
GMT minus 5 hours
Monday thru Friday
Do not call on
Sat. Sun. please

UPRIGHT
PIANO ACTION PARTS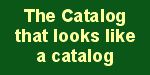 ORDERING INFORMATION:
MINIMUM ORDER:
Minimum Order $20
SHIPPING POLICY:
Priority Mail shipping for most items. UPS by request.
You MUST browse the Catalog area, and try to learn what you want. We no longer search our catalog for you.
Have this information ready:
1. Description of parts
2. Part Numbers
3. Prices
4. Dimensions where needed
BEFORE you call us please.
Make sure you are in the catalog area for your kind of piano--
Such as Grand Pianos,
Full Uprights, Spinets, etc.
If you are confused, call us for assistance.
If we do not answer the phone, we are probably here-- Just leave a message- we will return your call (it may not be the same day).
:-)





This includes all of the moving parts from your finger to the
hammers.
If in doubt, please go to the diagram pages and double check to
see if you are ordering the right part. It is impossible to give a "Back"
button to return to so many pages, so please use your browser's
"Back" button
Also, I often give you a link to the page which tells how to make the
repair or installation of the new part.
SEARCH THE WHOLE SITE
HOW DO YOU KNOW IF YOU HAVE A
FULL SIZED UPRIGHT OR A SPINET?
Check the Jack in the Wippens in your action.
If the Jack is about 2 inches tall, you have a Spinet. See part 16 in the diagram.
If the Jack is about 3 inches tall, you have a Full Sized Upright. See part 16 in the diagram.
What about consoles and studio uprights? The same rule applies.
Choose the link below that applies to your piano.

FULL SIZED UPRIGHT PIANO ACTION PARTS
PARTS WHICH ARE NOT LISTED IN THIS CATALOG:
We have contacted a custom piano part maker who has many years in the trade.
He is making any wooden piano action parts from your sample parts or from his
patterns on hand. We will have to call and get a quote for your part based on how
difficult it is to make and the quantity you need. One part is a minimum order, so
old freak action parts no longer need send an old piano to the city dump.
Look at the parts we offer, and if your part is missing, SEND MAIL and we will
get a quote for you.
CLICK HERE:
To study the Diagram of the Spinet Action and Full Sized Upright
* * * * *
CLICK HERE FOR GRAND PIANO ACTION PARTS
* * * * *
STEVE WILL DO THE REPAIR FOR YOU BY MAIL:

GRAND PIANO ACTION PARTS

GENERAL ACTION PARTS
FELT PARTS FOR GRANDS AND UPRIGHTS
CENTER PINS AND TOOLS
This covers the pins used in all flanges and hinged points in all actions.

PEDALS
GO TO THE PEDAL HARDWARE PAGE for Pedal Hardware:

Don't try to re-use the old pedals in a restoration. We can get you a very authentic replacement.

Upright Pedals Upright graphic and prices.

Grand Pedals Grand graphic and prices.

CLICK HERE TO GO TO: TUNING PINS, BRIDGES, AND PIN BLOCKS
LUBRICANTS AND LIQUID TREATMENTS- CLICK HERE
PLAYER PIANOS AND REED / PUMP ORGAN SUPPLIES
GO TO THE PLAYER PIANO PARTS PAGE:
Also, we suggest you purchase Mr. Reblitz' book on Player Piano Repair on the Book Page.
BUY THE TOOLS TO MAKE THE REPAIRS


ORDER BY PHONE WITH CREDIT CARD
Call Toll Free at: 1 (800) 338-8863
OR:
Go to Mail Order Form for printing:
Online help available