STORE HOURS
9 TO 6 CDT
GMT minus 5 hours
Monday thru Friday
(800) 338-8863
1 (906) 864-1437

SOUNDBOARD REPAIR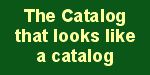 ORDERING INFORMATION:
MINIMUM ORDER:
Minimum Order $20
SHIPPING POLICY:
Priority Mail shipping for most items. UPS by request.
You MUST browse the Catalog area, and try to learn what you want. We no longer search our catalog for you.
Have this information ready:
1. Description of parts
2. Part Numbers
3. Prices
4. Dimensions where needed
BEFORE you call us please.
Make sure you are in the catalog area for your kind of piano--
Such as Grand Pianos,
Full Uprights, Spinets, etc.
If you are confused, call us for assistance.
If we do not answer the phone, we are probably here-- Just leave a message- we will return your call (it may not be the same day).
:-)

YOU CAN NOW ORDER BY PHONE
SEARCH THE WHOLE SITE
If you find this confusing and would like help making choices, SEND MAIL
OR, Call: (800) 338-8863 -- 9 to 5, Mon. to Fri.

SOUNDBOARD REPAIRS
Part Description: Part Number Price
Spruce Shims-- For filling cracks in piano sound boards.
Fine quality spruce. 30 inches long. SH943 $ 3.00 each
Per Dozen $ 29.50

Sound Board Buttons--
Made of maple with plank grain. For No. 8 and 110 wood screws SH354 $ .50 each
Per 100 SH354 $ 20.00

Soundboard Shimming Tool--
This wedge shaped cutting tool is made of hard steel and chrome plated.
With a 4-1/2 inch handle and 8-1/2 inches overall, the tip of the tool has
an angled "V" cutting tip which will make a "V" shaped groove into which
the shim can be tapped with glue. SH102 $ 30.00

Shimming Chisel--
This tool opens a perfect "V" groove of the proper depth, trims the
wooden shim after it is glued, and scrapes it smooth. Made of high
quality tool steel and lacquered. Blade is 1 inch wide. Tool is 9-1/2
inches long with tools at both ends and handle area in the middle.
Part Number SH187 $ 39.00

Grand sound board cleaning steel- Be sure to read our section on using the Cleaning Steel.
Can be used to clean bridges on uprights.
Rag is tied in end hole, and the steel is pushed under strings to clean sound board-- SH934 $ 8.25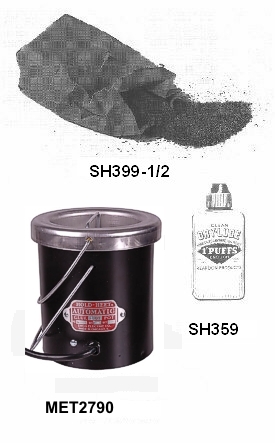 Ground Animal Hide Glue-
Terribly politically incorrect, but it sure works great

This glue is highly recommended for gluing
bellows cloth to wood pieces in player pianos.
Also, use it on all wood and felt parts where you
wish to leave the possibility of dismantling in future
years. This glue is specially designed for use in
glue pots. Must be dissolved in hot water.
One pound package SH399-1/2 $ 14.75

"Hold Heet" ® Automatic Electric Glue Pot- no longer available

USING ANIMAL HIDE GLUE
If you are doing only one piano, you can heat the animal hide glue in an improvised double boiler. Don't use your wife's because the thing will be ruined.
Put the amount of glue in the electric glue pot or your double boiler which will do the job as far as you can tell. Fill the thing next with enough cold water to cover the glue crystals to one quarter inch above the glue. Soak the glue inthe correct amount of water overnight. Heat slowly and stir as it heats. If you improvise, you MUST have a thermometer to make sure you don't overheat it. The working temperature must be just under 150 degrees F.
Did you hear about the two Italian kittens sitting by the tennis court? They were watching two people play Tennis, and one kitten turned to the other and said, "Dat's my pa there, he's in da racket."
Veneer strips- Uniform mahogany repair veneer- 3" by 12" SH850 $ 4.00 each

SANDING SEALER
Formulated to be used by professionals and novices. This product has
many uses. Fills in and levels surface scratches, smoothes French Rubs,
levels and makes final fill of burn-in work (see side box). Seals over
stains before the finish is added. This is a serious issue since some
finishes may react to stains. Fast Drying-- 15 oz. aerosol can.
Part Number SH1417-104 $ 24.25 ea.
Sand Paper-- This extremely fine grit is not available in hardware stores
1000 grit- per sheet SH455 $ 4.50 ea.
1500 grit- per sheet- May help polish old ugly ivory key tops SH456 $ 4.50 ea.
Pumice Stone-- 1 lb.
High Quality, American ground-- uniform
Extra Course SH411-O $ 21.75 lb.
Medium SH411-FF $ 21.75 lb.
Extra Fine SH411-FFFF $ 21.75 lb.
Rottenstone-- 1lb. can
Perhaps the finest substance available for furniture finishing. Us this polish on
lacquered and varnished surfaces after a course rubbing with Pumice Stone SH410 $ 12.00
Steel Wool-- Made of long strands for durability-- 16 pads per package
Grade 0000 SH412-4/0 $ 12.50
Grade 000 SH412-3/0 $ 10.00
Grade 00 SH412-2/0 $ 10.00
Grade 0 SH412-1/0 $ 10.00
Blush Eraser-- Humid or cold weather can cause a finish to turn white or "blush."
Behlen Blush Eraser reflows the lacquer and allows the trapped moisture to escape.
This product should perform well with tung oil also.
Comes in aerosol can, 15 oz. SH1417-100 $ 24.25
RELATED SECTIONS OF INSTRUCTION AND PRODUCTS
CD OF THE WHOLE SITE Plus Exclusive Piano Tuning Instructions


ORDER BY PHONE WITH CREDIT CARD
CALL TOLL FREE: (800) 338-8863
If there is no answer, please leave a message- we do answer our voicemail

OR:
Go to Mail Order Form for printing: