STORE HOURS
9 TO 6 CDT
GMT minus 5 hours
Monday thru Friday
(800) 338-8863
1 (906) 864-1437

LUBRICANTS, PIN TREATMENT, GLUE,
STAIN, POLISHES, AND CLEANING FLUIDS
AND
REFINISHING SUPPLIES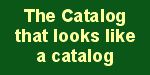 ORDERING INFORMATION:
MINIMUM ORDER:
Minimum Order $20
SHIPPING POLICY:
Priority Mail shipping for most items. UPS by request.
You MUST browse the Catalog area, and try to learn what you want. We no longer search our catalog for you.
Have this information ready:
1. Description of parts
2. Part Numbers
3. Prices
4. Dimensions where needed
BEFORE you call us please.
Make sure you are in the catalog area for your kind of piano--
Such as Grand Pianos,
Full Uprights, Spinets, etc.
If you are confused, call us for assistance.
If we do not answer the phone, we are probably here-- Just leave a message- we will return your call (it may not be the same day).
:-)

Stick around....

The lubricants on this page have been proven by us or our friends
in the trade. A few items are rather exclusive to our business here. We
are working on a complete line of stains and finishing products for
the person who wants to restore the cabinet of their piano.
Many of the products below have applications in mechanical trades of
all sorts. We have friends in machine shops and in manufacturing who
like the results they get from these products, though they have no
interest in pianos.
We hope that these products solve some problems for you. It is always wise
to attempt to lubricate a tight part in a piano rather than shave felt or enlarge
filling holes or parts.
CAUTION: Never get lubricating fluids of powders on or near the tuning pin
area. If these products were to get into the tuning pin holes, the pins would
slip, and the piano might never hold a tune again.

YOU CAN NOW ORDER BY PHONE
SEARCH THE WHOLE SITE
If you find this confusing and would like help making choices, SEND MAIL
OR, Call: (800) 338-8863 -- 9 to 6 CENTRAL, Mon. to Fri.

LUBRICANTS, PIN TREATMENTS, GLUE, STAINS, POLISH, AND CLEANING FLUIDS
Correct use of lubricants can loosen and smooth out the mechanical parts of a piano.
Using the wrong lubricants, or using them in the wrong places can make trouble.
Be sure to read Chapter Six, #J and Chapter Seven, #46.
OVERSEAS ORDERS: We will NOT ship most liquids with other piano items.
If they break open, everything could be ruined. Most of the products on this
page have flammable carriers, and international mail by surface has been
discontinued world wide, AND the airlines will not carry flammable liquids.
Price Rule for this section:
These products may be listed in other areas of the catalog. The rule is that whichever
price is the highest applies. Thanks for understanding
LUBRICANTS
All of these lubricants are high tech products made for the trade. While they will double in lubricating things
in you home and garage, they are much higher quality than ordinary hardware products. The actual lubricating
material to the vehicle or carrier content is much better than generic products.
VIRTUALLY NO ONE IN THE PIANO TRADE OFFERS AS MANY LUBRICATING PRODUCTS AS WE DO.
Part Description: Part Number Price
Acheson Dag "154" Lubricant
Patented black graphite in a solvent carrier. Paint it on bridge caps and action parts.
4 oz. jar-- Highly flammable SH461 $ 24.25
Piano Lube Kit
Get the three lubricants we recommend for your piano: PTFE powder (1 oz),
Protek CLP (4 oz), and McLube Suspension (4 oz). Kit includes applicator brush, syringe, and
instruction sheet for use of the lubricants. LUBE-KIT $35.75
PTFE Powder- 1 oz
This is a super fine powder with extremely slippery qualities.
Micro fine PTFE in powered form- Great for knuckles on grands
and stickers and capstans on uprights. Apply with brush. SS-PTFE $9.00
Protek Prolube
Advanced formula polymer spray lubricant. Designed for high friction areas like
the key frame to key bed glides and anywhere heavy pressure is making friction.
Long lasting without dissipation due to movement. Very little odor, and Al Gore
would love it-- environmentally friendly. 4 oz. plastic bottle with pump sprayer SH1408 $ 16.80

Protek MPL-1
Clean, high tech grease type (but not really petroleum) lubricant which is replacing
graphite grease. This product, if you spill or smear it, does not present such a risk
of doing damage or ruining the customer's carpet or piano. MPL-1 has a very
high adhesive quality, yet it is highly slick also. Both these qualities are almost
impossible to get in the same product. Is nontoxic and environment friendly.
This product will also find its way out of the piano applications to your automobile
and around the home where heavy friction is a problem. 2 oz. jar SH1409 $ 12.00
PROTEK CLP
The wonder solution to sticking action centers. Usually within 15 seconds this material
drives out enough moisture from a tight action center to free it back to playability.
Protek CLP is made from space-age polymers. It removes verdigris and protects
against future build-up by coating the center pin and sealing the felt from moisture thus
preventing oxidation. Unlike silicone, Protek will not run, dry out or become ineffective.
Since Protek will not harm wood, plastic, metal or the piano finish, it is excellent for
damper guide rail bushings and underlever lubrication. Some people also use on front
and balance ralil pins, capstan screws and squeeky knuckles. It is safe for those
applications, but we recommend our teflon products for those applications.
THIS IS THE STUFF THAT WORKS! (If this won't do the job, you need to ream
and repin the action center) 4 oz bottle SH1406 $13.50
Applicator Syringe SYR $ 2.00

MC-LUBE 1725L
McLube 1725L is a product whose main application is as a release agent in the rubber
and plastic molding industry. It provides a durable PTFE surface on metal or wooden surfaces
that reduces friction when they slide against each other or against felt. This is the premium
treatment for keypins, capstans, damper wires, repetition cradles and jack tops and tenders as
well as the bottom and sides of grand keyframes and key cover slides. It is also useful on
drawers and windows around the house. ( Includes free applicator brush) SS1725 $14.00
Leather Lubricant and Conditioners
Known as neatsfoot oil; used to recondition, waterproof, and preserve leather.
Made of rendered feet and shin bones of cattle. Hard to find.
Not for hot area application. Use to recondition and extend the life of leather
bellows and parts in player pianos and reed organs. I have not idea what this
would do for player valves. It might save aging Zephyr leather.
Also, very useful for maintaining quality work boots and old book covers
and anything made of leather. To save an old Bible, rub in Neatsfoot Oil, allow
to dry for a couple days, rub in and shine with shoe polish the color of the cover,
and finish off with Armoral and rub off excess. The cover will look like new.
8 ounce bottle SM2002 $14.00

Mink Oil Paste
A natural by-product of soften and preserve smooth leather.
Tanned leather loses its oils in the process and needs natural oils added to
maintain supple qualities. This product is absorbed INTO the leather. Petroleum
based products will eventually evaporate. Mink oil has an indefinite shelf life.
Massage in and wipe excess off in about ten minutes. Excellent for treating
leather pouches and gaskets.
6 ounce jar DA1705 $ 8.00

TUNING PIN TIGHTENING AND HAMMER TREATMENTS
Part Description: Part Number Price
***NEW***
OUR PREFERRED PIN TIGHTENING APPROACH:
Triple distilled CA glue. Works well for any wood penetration. Piano can be tuned 30 minutes
after application. No need to drill holes or other preparation. Upright may need to be laid on its back;
normal precautions should be taken to protect action of grand piano. If using on more than a few pins,
use a fan blowing across the tuning pins to provide adequate cross ventilation.
1 oz bottle SB201 $ 8.00
2 oz bottle SB202 $ 15.00
Voicing Crystals- This is our preferred solution for hammers. We send you crystals in a 4-oz aluminum
bottle; you add acetone and let the crystals dissolve before using the solution. This is also the best option
for International customers, as other solutions can not be shipped internationally. Also inquire about
Keith's article about voicing from the PTG Journal , which can be emailed to you. SS-VC $6.95
"Brite Tone" Hammer Head Hardener- This product is used to harden hammers which are too
quiet. This is often true of new hammers, and it will rescue hammers abused
by brats who put tacks in the hammer face to get a honky tonk sound.
Apply only to the top and bottom of the hammer head felt, not to the striking face.
2 ounce bottle SH499-2 $ 5.80
8 ounce bottle SH499-8 $ 14.75
"Supertone" Hammer felt hardener- Hammers are often too soft when new.
This solution will harden the hammer felt. This product has no lacquer solvent,
and it can be applied to the shoulder of the hammer as well as the striking surface.
This is an improvement over older products. Easily applied with common brush-
8 oz. SH1404 $ 19.95
GLUE AND ADHESIVE
Part Description: Part Number Price
Plastic Glue for Pneumatic Material, Key Tops, and Wood. (Replaces PVC-E glue)
Excellent for key top replacement and player piano tasks and wood to wood.
his PVC glue is totally
unique and is only applied to piano use. If you try to cut corners with PVC
products from hardware stores, you will NOT get a product that is made to
bond the very specific plastic in key tops.
Use also to glue felt and leather in place. Can be thinned 20% with water.
4 oz. bottle PGL-4 $ 5.00
8 oz. bottle PGL-8 $ 8.00
Pint PGL-16 $ 14.00
Glue Tape-- 50' roll of glue film--actually a layer of glue between two protective
layers. No need for clamping. Trimming blade and instructions included. FC001 $ 15.00

****NEW PRODUCT***
HIGH TACK FISH GLUE
This wonderful glue has properties that are very similar to ground hide glue
except that it does not require heating. It tacks quickly and remains water soluble
when dry. It is freeze-thaw stable and can be shipped year round.
4 oz. bottle CL100-4 $6.00
8 oz. bottle CL100-8 $10.00
Pint CL100-16 $16.00
THICK CA GLUE
A modern adhesive used by many piano technicians for quick set-up repair of
broken wooden action parts.
1 oz. SB203 $ 8.00
2 oz. SB204 $ 15.00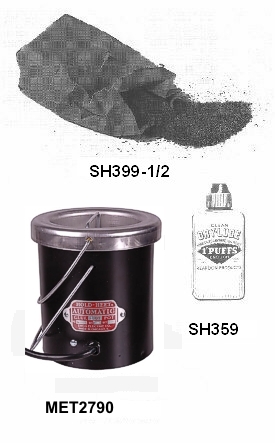 Ground Animal Hide Glue-
Terribly politically incorrect, but it sure works great

This glue is highly recommended for gluing
bellows cloth to wood pieces in player pianos.
Also, use it on all wood and felt parts where you
wish to leave the possibility of dismantling in future
years. This glue is specially designed for use in
glue pots. Must be dissolved in hot water.
One pound package SH399-1/2 $ 14.75

Glue pot no longer available.

USING ANIMAL HIDE GLUE
If you are doing only one piano, you can heat the animal hide glue in an improvised double boiler. Don't use your wife's because the thing will be ruined.
Put the amount of glue in the electric glue pot or your double boiler which will do the job as far as you can tell. Fill the thing next with enough cold water to cover the glue crystals to one quarter inch above the glue. Soak the glue inthe correct amount of water overnight. Heat slowly and stir as it heats. If you improvise, you MUST have a thermometer to make sure you don't overheat it. The working temperature must be just under 150 degrees F.
Did you hear about the two Italian kittens sitting by the tennis court? They were watching two people play Tennis, and one kitten turned to the other and said, "Dat's my pa there, he's in da racket."
STAINS AND FINISHING PRODUCTS
For both full restorations and for spot fixes of small damage
KANTEN-FIX TOUCH UP PENS FOR HIGH GLOSS PIANOS
These pens from Germany are made to deal with nicks and scratches
in modern high polish pianos. All risk is yours since we cannot promise
you will be able to totally remove all markings and imperfections.
COLORS:
SH457A-- High Gloss Black
SH457F-- Gloss Dark Walnut
SH457G-- Gloss Red Mahogany
SH457H-- Gloss Dark Red Mahogany

PRICE: $ 23.75

FILL STICKS
These rub-on wax pencils fix and eliminate scars, scratches, gouges, and
abrasions on furniture, picture frames, leather, china, plastics and paneling,
May use any type of top coat.

SH1447-08 - Black
SH1447-06 - Cherry
SH1447-05 - Fruitwood
SH1447-17 - Light Mahogany
SH1447-73 - Red Mahogany
SH1447-09 - Maple
SH1447-04 - Extra Dark Walnut
SH1447-10 - Dark American Walnut
SH1447-03 - Light Walnut
SH1447-22 - Medium Brown Walnut
SH1447-07 - White
PRICE: $8.50 each
BEHLEN SCRATCH REMOVER PENS
These scratch removing pens will not leave the halo or iridescence found with
regular felt pens. They have ONLY stain and a carrier in them. These pens
will stain worn areas, nicks, and rubbed edges on finished wood piano surfaces.
They also are just the thing for scuffed furniture, cupboards, leather, Bibles,
vinyl, picture and mirror frames. I touched up some dark kitchen cupboards
with one of these pens, and the results were amazing.
Important note: Do not use these pens on high gloss and urethane pianos.
Use the Kanten-Fix pens above.
HINT FOR BEHLEN PENS

If you dot the surface with the pens, you will get a spot effect, even though the color matches well. I do a small area, and then at once gently wipe my finger from my other hand over the spot I did. This feathers the stain into the surrounding paint or finish. You will need to clean your finger off with thinner after this.

For the record, this is probably not supposed to be good for your health in some way, so be warned. I have done this many times, and it has never affeticed, efuterkid, er, kafudled,
hurt me. :-)

SH1301-08- Black
SH1301-14- Dark Brown
SH1301-06- Cherry
SH1301-05- Fruitwood
SH1301-01- Mahogany
SH1301-73- Red Mahogany (Victorian style)
SH1301-09- Maple
SH1301-13- Natural
SH1301-07- Golden Oak
SH1301-11- Medium Brown Walnut
SH1301-04- Extra Dark Walnut
SH1301-03- Light Walnut

PRICE: All SH1301 series pens-- $ 16.50 each
HINT FOR BURN-IN STICKS
This is an art form, but novices may well improve an area of bad damage in the surface of veneer or lacquer. I have used these sticks, and it is possible to learn the skill as you do your first job. You may decide to chip your work out and make a second try, but it is not impossible in my opinion.
Before starting with the burn-in step, clean our the damaged area. If it is stained by foreign matter, remove it. You may use a stain stick above to match the wood under the repair to the surrounding area. Remove all wood chips.
The sticks have a low melting point. I use a propane torch on very low and heat a small spatula, such as one used in leather work. An old screw driver could be ground and shaped into a tool for this. The heated spatula is then used to melt a glob of burn-in stick, and the molten glob is worked into the damaged spot quickly. The spatula is then heated a bit more and used to level the work.
I use two sticks of the shades of the two grain colors, such as with oak and mahogany. Lay in the base color between the grain, and then streak in lines of the darker grain. It is hard to do, but very rewarding.
This process is done and redone until a flat, or nearly flat, surface is accomplished. The top can then be sanded VERY SLOWLY without heating the material until lever. You may want to order some very find sand paper (see below) for the last step. The result is a deep translucent appearance which responds to the light well, and once finished over, it is VERY hard to see the repair. Using wood filler is a terrible alternative and will leave a dead spot.
Use Behlen Sanding Sealer to lever the work more and prepare for finishing.
You may want to buy an electric burn in spatula
BURN-IN STICKS
This product is not mere lacquer--
It is made from the finest shellacs and resins.
As always, beware of Chinese imports.
Sticks are 7 inches long
SH407-011-- Amber
SH407-010-- Amber Dark
SH407-008-- Black
SH407-018-- Burnt Umber
SH407-018-- Dark Cherry
SH407-012-- Clear
SH407-005-- Fruitwood / Oak
SH407-001-- Dark Mahogany
SH407-815-- Golden Oak
SH407-853-- Medium Brown
SH407-015-- Medium Mahogany
SH407-009-- Maple
SH407-873-- Red Mahogany
SH407-004-- Walnut Extra Dark
SH407-013-- Walnut Dark Brown
SH407-003-- Walnut Light
SH407-007-- White (ONLY on real white finish)

PRICE: All Burn-In Sticks $ 23.25 each

Burn In Knife for applying burn in stick
3 inch curved blade, with wood handle
PRICE Part No. 183 $ 49.25
SANDING SEALER
Formulated to be used by professionals and novices. This product has
many uses. Fills in and levels surface scratches, smoothes French Rubs,
levels and makes final fill of burn-in work (see side box). Seals over
stains before the finish is added. This is a serious issue since some
finishes may react to stains. Fast Drying-- 15 oz. aerosol can.
Part Number SH1417-104 $ 24.25 each
POLISH AND FINISH RESTORATION
Keytop Bar Polish- A block of polishing compound used to polish plastic or ivory
For genuine ivory-- 2 lbs SH425 $ 20.95
For Pyralin or Ivorine Plastic-- 2 lbs SH426 $ 29.25
Go to Section 39 of Chapter 7 to learn how to use Ivory Brite.
Buffing Wheel-- For buffing plastic or old ivory keytops with buffing compound
1/2" hole-- Can be mounted on a bench grinder arbor- Useful for other
polishing jobs also, such as brass and nickel parts- Can mount more than one-
10 inch diameter -- 60 ply SH466 $ 60.00
8 inch diameter -- 60 ply SH465 $ 32.50
6 inch diameter -- 50 ply SH452 $ 24.25
Sand Paper-- This extremely fine grit is not available in hardware stores
1000 grit- per sheet SH455 $ 4.50 ea.
1500 grit- per sheet- May help polish old ugly ivory key tops SH456 $ 4.50 ea.
Pumice Stone-- 1 lb.
High Quality, American ground-- uniform
Extra Course SH411-O $ 23.25
Medium SH411-FF $23.25
Extra Fine ( Artists add this to acrylic medium for more brush drag ) SH411-FFFF $ 23.25

Rottenstone-- 1lb. can
Perhaps the finest substance available for furniture finishing. Us this polish on
lacquered and varnished surfaces after a course rubbing with Pumice Stone SH410 $ 12.00
Abrasive Cord-- For cleaning and deburring aggraffe holes and other hard to
reach places. Round .055 diameter
Spool of 50 feet SH561 $ 24.95
Steel Wool-- Made of long strands for durability-- 8 pads per package
Grade 0000 SH412-4/0 $ 12.50
Grade 000 SH412-3/0 $ 10.00
Grade 00 SH412-2/0 $ 10.00
Grade 0 SH412-1/0 $ 10.00
Blush Eraser-- Humid or cold weather can cause a finish to turn white or "blush."
Behlen Blush Eraser reflows the lacquer and allows the trapped moisture to escape.
This product should perform well with tung oil also.
Comes in aerosol can, 15 oz. SH1417-100 $ 24.25
APPLICATION DEVICES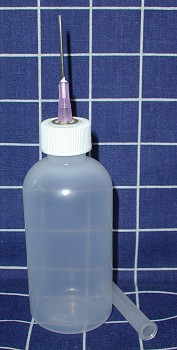 Hypo-Applicator-- Hypodermic type needle on 2 ounce plastic bottle--
Cover included-- This is the most pracitical applicator we now carry.
This could also be used to apply pin tightening fluids.
Use to dispense lubricants and pin tightener SH184 $ 5.80
Plastic Oiler / Lubricant Applicator--
Unbreakable squeeze plastic bottle-- One ounce size-- 4 inches overall.
Dispenses lubricants, pin tightener, and liquid graphite. Cap included.
Can be used to deliver lubricants into the tight flanges drop by drop.
Old Part Number 151095A SH190 $ 12.95
RELATED SECTIONS OF INSTRUCTION AND PRODUCTS
CD OF THE WHOLE SITE Plus Exclusive Piano Tuning Instructions


ORDER BY PHONE WITH CREDIT CARD
CALL TOLL FREE: (800) 338-8863
If there is no answer, please leave a message- we do answer our voicemail

OR:
Go to Mail Order Form for printing: